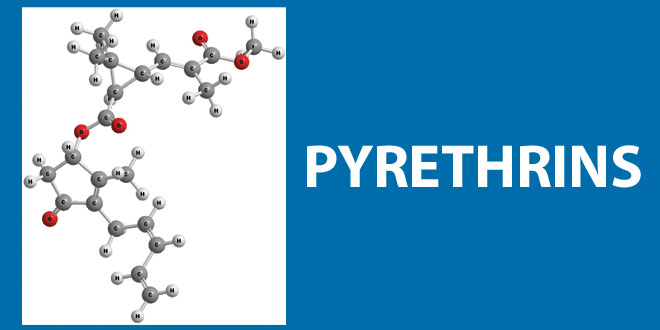 Pyrethrins are a mixture of six chemicals that are toxic to insects. They are found naturally in some chrysanthemum flowers. They are commonly used in the home and garden to control mosquitoes, fleas, flies, moths, ants, and other pests. Pyrethrins have been registered since the 1950's. They have since been modified to produce longer lasting chemicals called pyrethroids, which are man-made.
General Questions about
Pyrethrins

Precautions for Using Spot-on Flea and Tick Products

PestiByte PODCast


My home is being sprayed, should I go or stay?

PestiByte PODCast
If you have questions about this, or any pesticide-related topic, please call NPIC at 1-800-858-7378 (8:00am - 12:00pm PST), or email at npic@ace.orst.edu.
Pyrethroids:
Pyrethrins can be confused with pyrethroids, the man-made versions of the natural insecticide. They are similar to one another, but there are some differences.
Last updated May 02, 2018