Choosing and Using Insect Repellents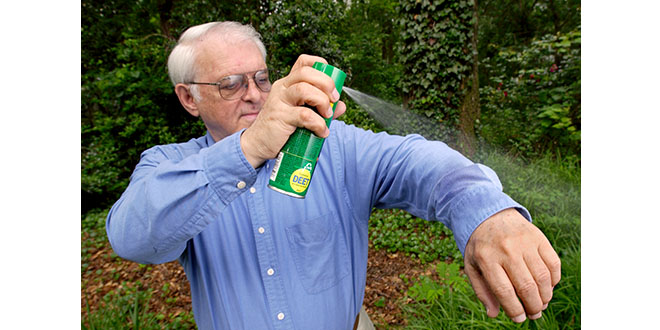 Insect repellents can help reduce your risk of being bitten by insects and therefore reduce your risk of getting a disease carried by mosquitoes or ticks. Numerous products are available to repel mosquitoes and ticks. Sometimes, it can be difficult to decide which product to use when you are planning to be outdoors. The information below and EPA's Insect Repellent Locator can be useful when deciding on insect repellents. Find out where to locate important information on pesticide labels using NPIC's poster.
Learn more:
Using Insect Repellents:
Children and Insect Repellents:
Comparing Efficacy of DEET and Other Insect Repellents
DEET Use and Safety Information
Children and Pregnant/Nursing Women
Insect Repellents and Sunscreen
Insect Repellent Toxicology
DEET
IR3535
Oil of Lemon Eucalyptus
Picaridin
Oil of Citronella (Citronella Oil)
Permethrin
---
Other Repellents:
2-undecanone (also called methyl nonyl ketone)
Soybean Oil
If you have questions about this, or any pesticide-related topic, please call NPIC at 800-858-7378 (8:00am - 12:00pm PST), or email us at npic@ace.orst.edu.
Last updated March 16, 2022