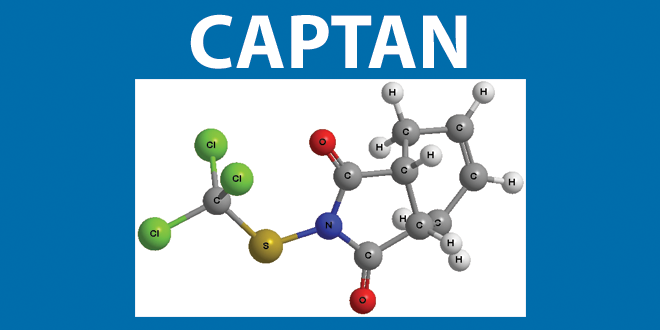 Captan is a man-made fungicide used to control a range of fungal diseases on plants. It is commonly used on both edible crops and ornamental plants. Captan affects a fungus by interrupting a key process in its life cycle. If consumed, it is very low in toxicity but it can be harmful to eyes. It breaks down in soils relatively quickly and is practically non-toxic to birds and bees.
General Questions about
Captan
If you have questions about this, or any pesticide-related topic, please call NPIC at 1-800-858-7378 (8:00am - 12:00pm PST), or email at npic@ace.orst.edu.
Last updated February 9, 2018