Worker Protection Standard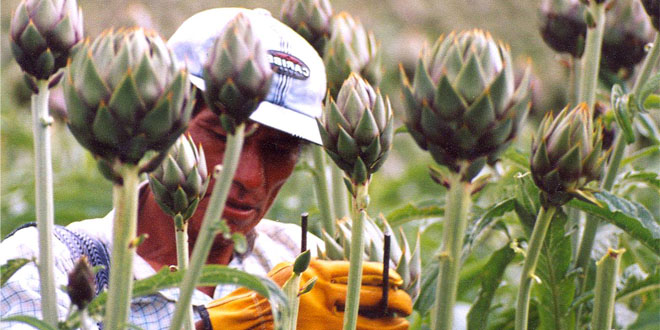 What is the Worker Protection Standard?
The Worker Protection Standard (WPS) is an EPA regulation designed to protect agricultural workers. It contains requirements for protective equipment, restricted-entry times following pesticide applications, safety training, and other elements to prevent poisoning and injury from pesticides.
Learn more about WPS changes announced in 2015.
Who is protected by the Worker Protection Standard?
If you are a Pesticide Handler or Agricultural Worker on a farm, or if you work in a forest, nursery, or greenhouse that produces agricultural plants, then you are protected under the Worker Protection Standard. Below are some tips and resources to help you comply with the rules and stay safe on the job.
WPS tips for employers and employees:
Always read and follow the label directions carefully.
Pesticide product labels include specific instructions for protecting workers. Look for the "Agricultural Use Requirements" under "Directions for Use."
Some labels will require that you wait a certain amount of time after you apply a pesticide before re-entering the area. Check for a Restricted Entry Interval (REI).
Employers are required to provide their employees with personal protective equipment (PPE) that is appropriate for the job. Make sure you inspect your PPE every time you use it for leaks or tears.
For many applications, there must be a central location where pesticide and emergency information is posted, including the safety data sheet.
In most cases, the employer is required to post signs at the entrances to the treated area warning people not to enter during the REI.
Pesticides can pose risks even after they are applied.
Training is required for all workers and handlers and a safety poster must be supplied.
To report a concern at your workplace or for state-specific requirements, contact your state regulatory agency.
If you have questions about this, or any pesticide-related topic, please call NPIC at 1-800-858-7378 (8:00am - 12:00pm PST), or email us at npic@ace.orst.edu.
Additional Resources:
Last updated December 28, 2015