Carpet Beetles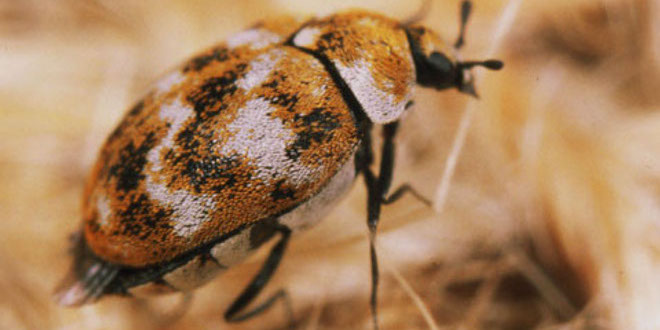 Carpet beetles thrive in homes, museums, warehouses and other places where food exists. The young beetles look like tiny, hairy worms, and they like to feed in dark, undisturbed places like behind baseboards, under furniture, and in closets. They are often confused with other pests like bed bugs and fleas. Proper identification is key. Depending on your location, one type of carpet beetle may be more common than others. Consult your local cooperative extension service for help identifying your pest.
As the name suggests, carpet beetles are important pests in wool carpets and rugs. In addition to wool, carpet beetles can feed on silk, hair, feathers, and fur. They may also feed on plant materials, including books, grains, spices, and pet foods. They do not eat man-made materials but they have been found in items that have both man-made and natural fibers.
Control tips:
Routine dusting and vacuuming of carpets, furniture, and pantry shelves can reduce the number of breeding sites and food sources.
Store attractive items like opened foods, fur coats and leather in sealed, airtight containers.
Check flowers and used furniture for the presence of any pest before bringing them into your home.
Sunning fabrics can make the larvae leave the fabric in search of a dark place to hide.
Dry cleaning will kill carpet beetles on clothing. A hot dryer can also be effective.
If carpet beetles keep coming back after treatment, consider looking in air ducts for dusty debris and in the attic for animal nests or carcasses.
If you decide to use a pesticide, always read and follow label directions and make sure the pesticide is intended for treating carpet beetles.
If you have questions about this, or any pesticide-related topic, please call NPIC at 1-800-858-7378 (8:00am - 12:00pm PST), or email us at npic@ace.orst.edu.
Last updated January 25, 2021
County Extension Offices
Through its county agents, the Cooperative Extension Service gives individuals access to the resources at land-grant universities across the nation. These universities are centers for research in many subjects, including entomology (the study of insects) and agriculture. Each county within the United States has an Extension office, which is staffed with agents who work closely with university-based Extension specialists to deliver answers to your questions about gardening, agriculture, and pest control. You can find the phone number for your local county extension office in the local government section (often marked with blue pages) of your telephone directory or by clicking on the map below.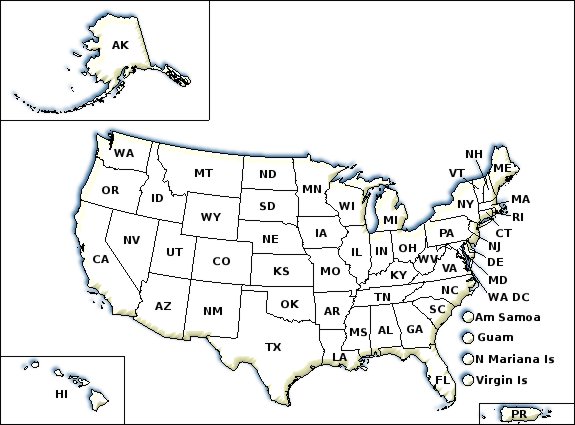 U.S. States:
AK | AL | AR | AZ | CA | CO | CT | DE | FL | GA | HI | IA | ID | IL | IN | KS | KY | LA | MA | MD | ME | MI | MN | MO | MS | MT | NC | ND | NE | NH | NJ | NM | NV | NY | OH | OK | OR | PA | RI | SC | SD | TN | TX | UT | VA | VT | WA | WI | WV | WY | Washington D.C. |
U.S. Territories:
Puerto Rico | American Samoa | Guam | Northern Mariana Islands | Virgin Islands