Moisture Control and Mold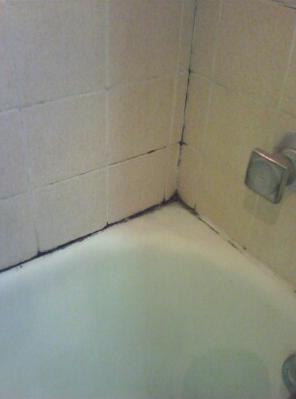 There are many types of molds. Indoor mold has the potential to be a health risk and mold toxins can be irritating to some people. If someone is sensitive to mold, it can also cause allergic reactions or asthma attacks.
Mold produces tiny invisible spores as it reproduces and grows. These are found almost everywhere. This means it is impossible to get rid of all mold or mold spores. However, spores do not grow unless they find some moisture. If you have a mold problem in your home, you must also have a moisture problem. Finding and eliminating the moisture source is the key to controlling mold.
Control tips:
Ventilate areas with excess humidity, dampness, or standing water. These areas may include the shower or bath, where you cook, the dishwasher, or where you wash and dry laundry.
Fix leaky pipes, roofs, and gaps in doors and windows. Seal other cracks and openings to the outside, especially if you live in humid areas.
Using paint or caulk over mold will not prevent mold growth in a humid environment. If you already have a mold problem, clean up the mold and dry the area before painting or caulking.
In the event of a leak or flood, clean and dry damp or flooded materials as soon as possible to prevent mold growth. Dry the items and areas thoroughly within 24-48 hours, if you can.
Use fans and dehumidifiers when possible, but only if it is safe to use electricity.
Generally, hard, non-porous surfaces can be cleaned of mold growth. Absorbent materials like carpeting and drywall may have to be replaced if they become moldy.
When cleaning mold, remember to protect yourself by wearing equipment such as gloves, goggles, and a mask. Keep doors and windows open when working and after you leave to air out rooms.
If you choose to use an antimicrobial product, make sure it is designed specifically for your situation. If in doubt, call NPIC (800-858-7378) for assistance before using the product.
When using antimicrobials, always read and follow all label directions carefully. Make sure you are mixing and applying the product according to the label. Do not use more of the product than directed by the label.
If you have questions about this, or any pesticide-related topic, please call NPIC at 800-858-7378 (8:00am - 12:00pm PST), or email us at npic@ace.orst.edu.
Last updated April 14, 2022
Mold
If you have a mold problem, there is a moisture problem.
Absorbent materials containing mold may need to be discarded.
Use caution when removing moldy items. They can release mold spores as you move them around.
How are surfaces getting wet and staying wet? Check for leaks or condensation.
Dry spills and fix leaks as quickly as possible. Often, mold will not grow if spills are dried in 1-2 days.
Keep air moving in your home by opening windows. Use fans when showering, cooking, or dishwashing.
You can buy a humidity monitor to find the problem areas and evaluate your progress.
Aim to keep your indoor humidity between 30 and 50 percent.
Air conditioners and de-humidifiers can lower indoor humidity. Make sure to clean the drip pans.
Make sure that dryers and stoves are venting to the outside.
Maintain the roof and gutters and keep water from pooling around the foundation.
Antimicrobial products are pesticides that can kill mold and mold spores
If you choose to use a pesticide, read the label before you buy. Try a lower toxicity product first.
If you have a pesticide product in mind, have your label handy and click here for information about that product.
Mold in Schools
If you see mold or water stains, inform your building manager, supervisor, or custodian immediately. Catching the issue early can reduce risk of illness due to molds and keep costs low. Students and teachers may be most familiar with what's "normal" in their classrooms. They are a great tool for monitoring day-to-day changes in the classroom and around the school.
Ventilate areas with excess humidity, dampness, or standing water. These areas may include janitor's closets, cafeteria kitchens, laboratories, pools, and shower rooms.
If you find mold, be careful to prevent spreading the spores to new areas. Wear protective gear when dealing with mold.
Don't forget that it is important to check inside as well as outside for possible leaks or cracks. Proper drainage around the foundation may prevent future mold problems.
Schools in humid climates may need to dehumidify the air to prevent mold.
Don't forget to check ceiling tiles or the roof for signs of mold.
For additional tips, click on the Quick Tips tab.
As a building manager or custodian, don't be afraid to search for resources or information from your local health department. Don't wait!
State Contacts for Health Departments
The state level health department may be able to help you find local resources for health care, health education, and environmental health including indoor air quality.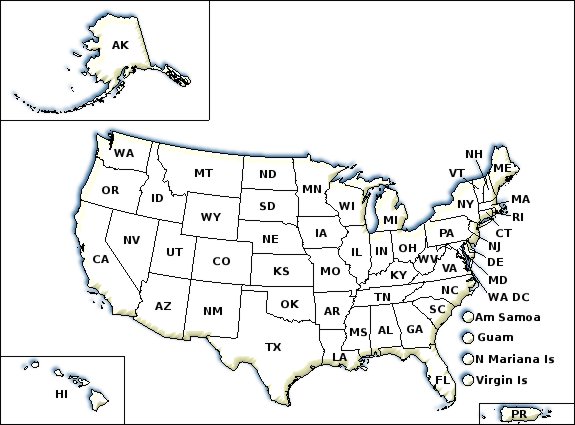 U.S. States:
AK | AL | AR | AZ | CA | CO | CT | DE | FL | GA | HI | IA | ID | IL | IN | KS | KY | LA | MA | MD | ME | MI | MN | MO | MS | MT | NC | ND | NE | NH | NJ | NM | NV | NY | OH | OK | OR | PA | RI | SC | SD | TN | TX | UT | VA | VT | WA | WI | WV | WY | Washington DC |
U.S. Territories:
Puerto Rico | American Samoa | Guam | Northern Mariana Islands | Virgin Islands