Beneficial Insects in Agriculture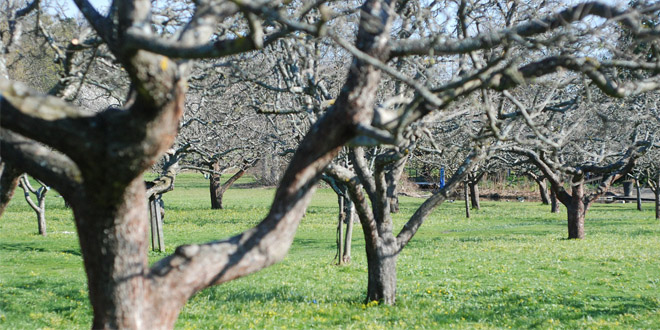 When you think about bugs on your crops, you probably think of the pesky little buggers feasting on your fields and orchards. Rightly so, since they can decrease yields, blemish the produce, and transmit plant diseases. But, what about the other 95% of insects out there that don't cause trouble? You might be surprised to find out how much they can actually help you out! Here are some steps that you might consider taking to help them help you.
Include a variety of native plants (including flowering varieties) in and around crops to attract different types of natural enemies. This will help provide food and shelter for a variety of beneficial insects.
In small-scale agricultural settings, it may be possible to break up your plantings. Consider inter-planting a variety of crops to attract and shelter a variety of natural enemies.
After harvesting field crops, consider planting the area(s) with a variety of cover crops to provide habitat for some types of beneficial insects.
Practice Integrated Pest Management (IPM): identify the pest, decide how much damage can be tolerated, and select control methods that will be most effective while minimizing risks.
If you choose to use a pesticide, consider selecting one that will target your pest specifically, rather than using a broad-spectrum product. Biological pesticides, for example, often target a specific insect or group of insects.
Avoid treating plants that are in bloom. Pollinators and other beneficial insects may be visiting flowers. Don't forget, this includes flowering "weeds."
If possible, avoid applying pesticides to plants when natural enemies are present and active in the area.
Make sure that your plants will get the right amount of nutrients, water, air circulation, and sunlight. Healthy plants are often less susceptible to damage from insects and disease.
Get to know your beneficial insects. We can help you get started with a quick list, and there are picture guides linked below.
If you have questions about this, or any pesticide-related topic, please call NPIC at 800-858-7378 (8:00am - 12:00pm PST), or email at npic@ace.orst.edu.
Additional Resources:
Pictures of Beneficial Insects:
Last updated September 16, 2020