Preventing Bed Bug Infestations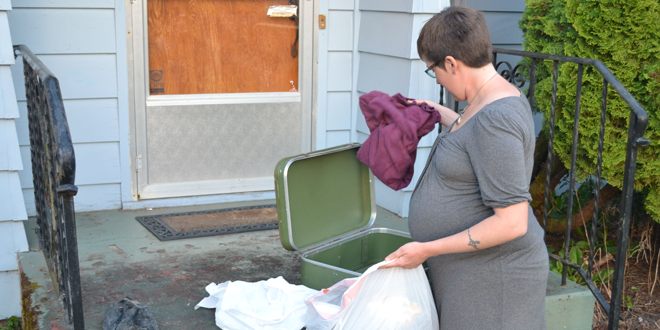 The best offense is a good defense. Traveling, overnight stays, and used furniture can increase the risk of bringing bed bugs home. You may also be at higher risk if you share walls with neighbors. Bed bugs are stow-a-ways that hitchhike from one location to the next. They can also walk to nearby rooms through cracks or crevices in walls.
Familiarize yourself with what bed bugs look like, their range of sizes, and their typical hiding places.
Familiarize yourself with bed bug eggs, molted skins, and fecal marks.
Returning home from a trip is your best opportunity to prevent bed bug infestations. Inspect luggage thoroughly before bringing it into your home and do not store luggage near resting areas. Dry all clothing on a hot setting for thirty minutes before putting them away.
Do not use pesticides as a preventative treatment. Modern pesticides usually have to hit the bed bugs in order to be effective, rather than leaving effective residues.
Repair cracks in plaster, wallpaper, and paint on the walls and ceilings. Seal crevices around windows and baseboards.
Remove clutter around sleeping areas, and do not store items under the bed.
Thoroughly inspect and clean any used furniture before bringing it home.
Used clothing should be dried for at least 30 minutes on high before bringing it home.
Change and wash bedding regularly, inspecting sheets, mattress seams, and under tags for signs of bed bug activity.
When arriving at a hotel or other sleeping place, avoid placing your luggage on the bed or the floor until you have conducted a thorough inspection. You can use the luggage rack (after inspecting it) or put your luggage in the bathroom.
The resources below explain how to prevent bed bugs from entering your home.
The National Pesticide Information Center (NPIC) received hundreds of calls last year from all over the country about bed bugs. If you have questions about this, or any pesticide-related topic, please call NPIC at 1-800-858-7378 (8:00am - 12:00pm PST), or email at npic@ace.orst.edu.
Additional Resources:
Videos
Last updated January 29, 2016